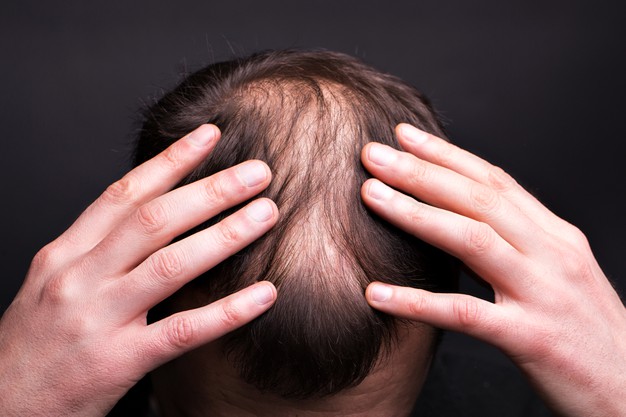 Best hair transplant clinic in hyderabad - Fms skin & hair clinic
Hair restoration today is a minimally invasive procedure that recreates the real hair !!
In the past few decades, dermatologists, plastic surgeons and maxillofacial surgeons have played a pivotal role in enhancing the aesthetic value of the face through many surgical and non-surgical procedures. Hair transplantation is one of the popular procedure done to enhance the facial aesthetics. Hair restoration today is a minimally invasive procedure that creates real, natural-looking results using your own hair follicles.
FMS Skin and Hair Clinic is one of the best hair transplant Clinics in Hyderabad specialized in providing advanced hair restoration treatments aimed at providing the best results. Our in-house expert team consists of the best hair transplant specialists, Certified Dermatologists along with Trained and Certified Technicians to assist.
We provide a wide span of Hair restoration treatments which includes hair transplantation techniques like FUT, FUE, Bio FUE, and Direct Hair Implantation (DHI). And other specialties like Beard Hair Transplant, Eyebrow Hair Transplant, and Facial Hair Transplant. Also, we have advanced hair growth treatments like PRP/PRF and Growth Factor Concentrate (GFC) Treatments.
FMS - Best hair transplant clinic in Hyderabad
Being the best hair transplant clinic in Hyderabad, at FMS Skin & Hair clinics hair transplantation is not only a promising procedure for male pattern and female pattern alopecia, but also for other causes of hair loss too; traumatic and burn scars on hair bearing areas, alopecia following surgical procedures (i.e. Craniotomy, rhytidectomy procedures), redo hair transplantation, congenital reasons like cleft lip scenario etc. Today, hair transplantation procedures are extended to patients who want to strengthen a weak hairline, lower the hairline or fix missing facial hair on the moustache, beard, eyebrows or eyelashes.
Before Considering Hair Transplantation - Let's Understand the microanatomy of Hair
Hair has two parts – a living part under the skin extending into the dermis known as follicle and a non-living keratinised part above the skin called hair shaft. The lower part of the follicle known as the bulb is very vital as it's the one involved with regeneration and most of the stem cells are located there. Hence while implanting, holding the graft above or beside the bulb is important to ensure sustenance of regenerative potential.
The factors leading to hair loss could stem from internal/external factors.
Internal Factors 
Factors which internally lead to deficient hair growth are iron deficiency, calcium deficiency, zinc deficiency, general debility, anaemia, hypothyroidism, deficiency of the fat soluble vitamins, thyroid problems, insulin resistance, metabolic disorders like gout and PCOD, prolonged illness, emotional turmoil following surgery and individuals with seborrheic scalp.
External Factors 
Lifestyle and environmental factors do influence the hair health and growth cycle. The common causes are smoking including passive smoking, stress, alcohol intake, lack of sleep, crash dieting, fad diets, high-protein diet, exposure to extremes of heat or cold, less intake of fluids, poor scalp hygiene, dust, pollution, fumes and exposure to endocrine disrupting chemicals.
New & Modern concepts of Hair transplantation at FMS: The Best Hair Transplant Clinic
We practice the Follicular unit transplantation (FUT) or 'strip technique' as well as 'micropunch method' or Follicular unit extraction(FUE) technique which are popular techniques of hair transplantation.
The principle behind hair transplantation is that, hair grows on the back and sides of the scalp tends to be permanent in most of the individuals which are resistant to androgenic alopecia and are used to implant into the frontal or vertex area which will continue to grow as long as occipital hair grow.
Hair transplant surgery demands good planning, great surgical skill and good aesthetic sense on the part of the clinician, as hairs grow in specific direction and angulations.
Follicular Unit Transplantation (FUT) Hair Transplant Procedure
FUT is also called strip method or stitch method. It's a gold standard method in hair transplant procedures till date though it's an old method. 
This includes harvesting a strip of the skin layer from the donor area usually from the back (occipital) area of the scalp, the so-called safe zone for harvesting. Strip measurements are variable with 30 cm being the maximum length and 1–2 cm width depending on skin laxity of the patient.
Follicular Unit Extraction (FUE) Hair Transplant Procedure
In this technique, we extract the individual follicles, one graft at a time with the help of small punches. Also known as no stitch and no cut method, it's minimally invasive procedure compared to the FUT. The advent of FUE has expanded the scope of harvesting follicles from other sites of the body like beard, chest hair etc. Most of the Indian skin is favourable for FUE procedure because of thicker skin types.
This is a combination of FUT and FUE in a single session. Combi technique is recommended when we need more grafts as in anything over and above 3500 follicular units in a single session. Only an experienced surgeon and a well-trained team can execute this procedure.
FAQs About Hair Transplantation
The answer is yes, hair transplantation is permanent if done on a healthy scalp. This is due to the nature of the harvested hair follicles, which are unlikely to fall out since they are taken from the back and sides of the head.
Women also experience hair loss or thinning, and our surgeons with a minimally invasive FUE technique, can help you achieve full, healthy hair again.
The cost of a hair transplant is highly variable and depends on number of grafts required, expertise of the surgeon etc. It typically ranges anywhere from Rs 75,000 – 3 lakh.
Had FUE Hair Transplant at FMS Skin and Hair Clinic. Amazing results. My hairline improved a lot.
Consulted FMS Skin & Hair Clinic for my Hair loss problem. Doctors suggested a combination of treatment procedures both topical and some growth therapies.. Good Results. Would recommend FMS, the best clinic for hair and skin issues.
Would say Hair Transplantation treatment is the best at FMS Skin and Hair. Very well-trained Doctors and staff. 3 months back I underwent hair transplant. Better results.
❮
❯