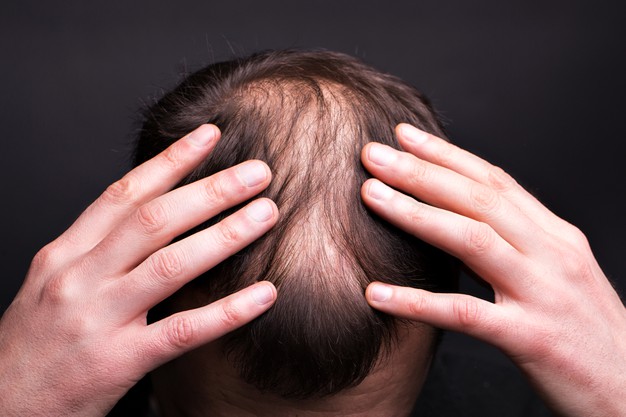 Best hair transplant clinic in hyderabad - Fms skin & hair clinic
Hair restoration is a minimally invasive procedure that restores more youthful look for people distressed with baldness. !!
In the past few decades, Dermatologists, Plastic Surgeons and Maxillo-Facial Surgeons have played a pivotal role in enhancing the aesthetic value of the face through many surgical and non-surgical procedures. Hair transplantation is one of those procedure which helps to restore your facial aesthetics and boost confidence. Hair restoration today is a minimally invasive procedure that creates real, natural-looking results using your own hair follicles.
FMS Skin and Hair Clinic is one of the best hair transplant clinics in Hyderabad specialized in providing advanced hair restoration treatments aimed at providing the best results. Our in-house expert team consists of the best certified hair transplant surgeons, on board anaesthetist along with trained technicians, nursing staff to assist.
We have a wide range of Hair restoration treatments that includes hair transplantation techniques like FUT, FUE, Bio FUE, Direct Hair Implantation (DHI) and Body Hair Transplantation. We also pioneer in Beard Hair Transplant, Eyebrow Hair Transplant, and hair transplantation over scar tissue. Also, we have adjunctive hair growth treatments like PRP/PRF and Growth Factor Concentrate (GFC) Treatments which help enhancing the growth of transplanted and existing hair follicles.
FMS - Best hair transplant clinic in Hyderabad
Being the best hair transplant clinic in Hyderabad, at FMS Skin & Hair clinics you can avail one on one consultation with our in-house hair transplant surgeon where the doctor addresses your hair loss issue, help you understand the modalities of treatment available, your eligibility to undergo the advised procedure, pros and cons of the surgery, pre and post care etc.  In our clinic, hair transplantation is not only a promising procedure for male and female pattern alopecia, but also for alopecia following trauma, burns and surgical scars on hair bearing areas. We also pioneer in redo hair transplantation that is fixing the wrongly placed grafts, hair transplantation over beard, eyebrow, moustache.
Before Considering Hair Transplantation - Let's Understand the microanatomy of Hair
Hair has two parts – a living part under the skin extending into the dermis known as follicle and a non-living keratinised part above the skin called hair shaft. The lower part of the follicle known as the bulb is very vital as it's the one involved with regeneration and most of the stem cells are located there. Hence, handling the grafts is very important to ensure sustenance of regenerative potential and get best results possible.
The factors leading to hair loss could stem from internal/external factors.
Internal Factors 
Factors which internally lead to deficient hair growth are severe illness, post viral fever, major surgery, thyroid disease, PCOD, other hormonal imbalances, pregnancy, iron-deficiency, anemia, biotin protein deficiency, zinc deficiency, malnutrition or rapid weight loss, or vitamin D deficiency, certain medications etc.,
External Factors 
Lifestyle and environmental factors do influence the hair health and growth cycle. Smoking, stress, alcohol intake, lack of sleep, crash dieting, unhealthy life style all have bearing on hair loss.
New & Modern concepts of Hair transplantation at FMS: The Best Hair Transplant Clinic
We practice the Follicular unit transplantation (FUT) or 'strip technique' as well as 'micropunch method' or Follicular Unit Extraction(FUE) technique which are popular techniques of hair transplantation.
The principle behind hair transplantation is that, hair grows on the back and sides of the scalp are not affected by androgenetic alopecia and tends to be permanent in most of the individuals. So, these follicles from so called safe donor area are used in hair transplantation to be implanted on bald areas which still retain the characteristics of their original site.
FUT is also called strip method is a gold standard method in hair transplant procedures till date though it's an old method. 
This technique includes harvesting a strip of the skin layer from the donor area usually from the back (occipital) area of the scalp, the so-called safe zone for harvesting. Strip measurements are variable depending on skin laxity over the donor area, number of grafts required etc.
In FUE technique, individual grafts are extracted from the donor area using micromotor punches. It's a minimally invasive procedure with an advantage of minimal scars, less pain, no stitches. Also helpful for surgeries requiring less number of grafts like eyebrow, moustache, scar areas. The advent of FUE has expanded the scope of harvesting follicles from other sites of the body like beard, chest hair etc.
This technique combines both FUT and FUE in a single session. Combi technique is recommended when we need more grafts as in anything over and above 4000 follicular units in a single session. Experienced hair transplant surgeon with a well-trained team can execute this procedure in a most flawless way.
FAQs About Hair Transplantation
Had FUE Hair Transplant at FMS Skin and Hair Clinic. Amazing results. My hairline improved a lot.
Consulted FMS Skin & Hair Clinic for my Hair loss problem. Doctors suggested a combination of treatment procedures both topical and some growth therapies.. Good Results. Would recommend FMS, the best clinic for hair and skin issues.
Would say Hair Transplantation treatment is the best at FMS Skin and Hair. Very well-trained Doctors and staff. 3 months back I underwent hair transplant. Better results.
❮
❯