Growth Factor Concentration or GFC is a highly concentrated growth factor preparation…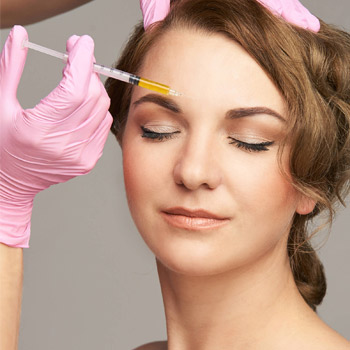 About Growth Factor Concentrate (GFC)
Growth Factor Concentration or GFC is a highly concentrated growth factor preparation prepared from a person's own blood for superior results in hair loss and facial rejuvenation treatment.
Various growth factors are stored in platelets. These growth factors from a person's own blood are extracted in high concentration as a GFC in specially designed Kits. This GFC is injected into the scalp & skin (face and neck), thus, delivering growth factors at high concentration. This results in regeneration and repair. 
Any candidate in their early or late stage of baldness, fine wrinkles, or facial rejuvenation are the best candidate for GFC therapy and it is equally effective in both males and females.
Growth Factor Concentrate - Advanced Treatment For Hair Loss
It is highly safe as prepared from the Patient's own blood without any contamination. To prepare GFC for hair loss treatment about 16 ml of a person's own blood is required and it takes about 40 minutes for preparation to get about 7-8 ml of final ready to inject GFC output.
Advantages of GFC Treatment:
Safe procedure as it is prepared from person's own blood
High concentration of growth factors for optimum results.
Pure GFC & without any other cells, gives less pain