Best Vitiligo Treatment in Hyderabad
These patches spread all over the body , neck face , other regions of body It is often called as depigmentation !!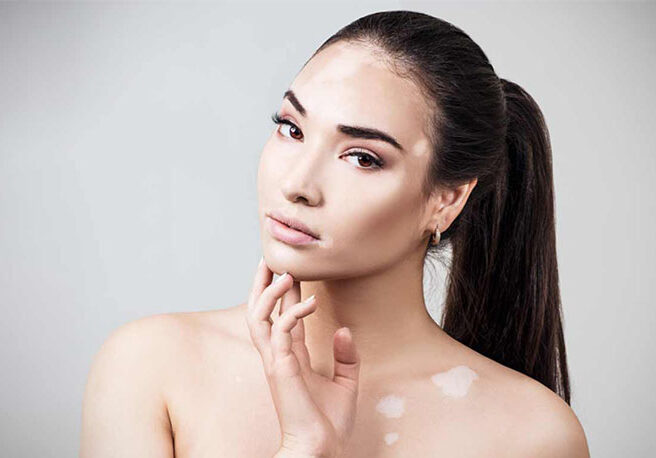 Vitiligo is a skin condition where there is absence of pigment cells called melanocytes that results in white patches on the body. These white spots can happen anywhere over the body. Most frequently appears on the hands, forearms, feet, and face- around the eyes and mouth. It can appear at any age from child to adulthood.
Vitiligo Treatment at FMS Skin and Hair Clinics
There is currently no known cure for vitiligo, but there are several treatment options available to help manage the condition and improve the appearance of the skin. The choice of treatment depends on various factors, including the extent and location of the patches, the patient's age, and personal preferences.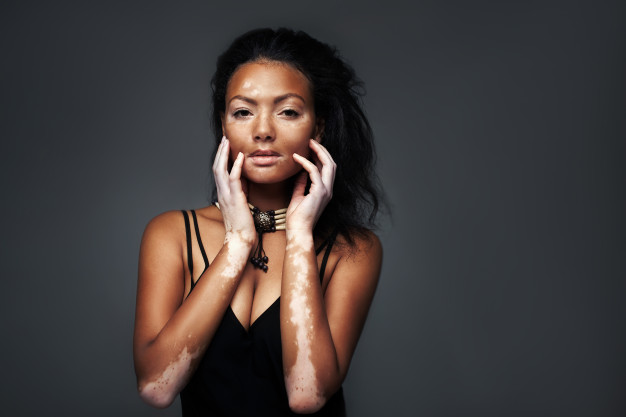 Topical corticosteroids: These are commonly prescribed as a first-line treatment and can help to repigment the affected areas. Corticosteriods works by reducing inflammation and suppressing the immune response.
Topical calcineurin inhibitors: These medications are often used when corticosteroids are ineffective or for sensitive areas such as the face. They also help to suppress the immune response.
Topical corticosteroids combined with calcipotriol: This combination therapy has shown promising results in some cases of vitiligo.
Narrowband ultraviolet B (NB-UVB) phototherapy: This treatment involves exposing the affected skin to specific wavelengths of ultraviolet light. It stimulates repigmentation by promoting melanocyte activity.
Excimer laser: This targeted laser treatment delivers a focused beam of laser light to the affected areas, promoting repigmentation.
Depigmentation: In cases where vitiligo covers a large portion of the body, some people may choose to depigment the remaining pigmented skin. This involves using topical medications to lighten the unaffected areas, resulting in a more uniform appearance.
The effectiveness of vitiligo treatment can vary from person to person, and it may take several months to see noticeable results. The best advice is to consult board Certified Dermatologist for vitiligo Treatment