Permanent Eyeliner Treatment in Hyderabad
Permanent eyeliner or eyeliner tattoo is a semipermanent makeup treatment…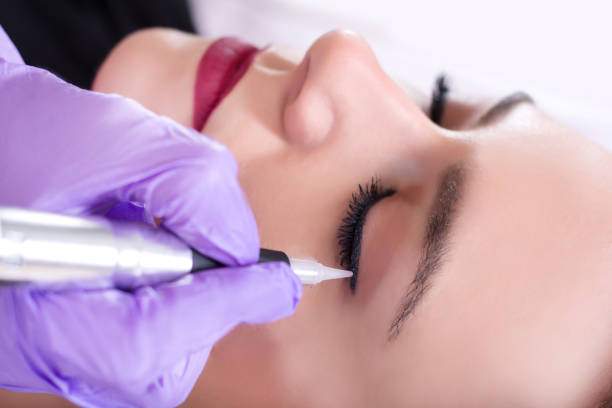 Permanent Eyeliner – Semi-Permanent Makeup Treatment at FMS Skin & Hair Clinic
Permanent eyeliner or eyeliner tattoo is a semipermanent makeup treatment that involves using a tattooing technique to apply ink along the lash line to create the appearance of eyeliner. It can be applied in a variety of styles, depending on client needs. From extremely thin and natural-looking liner to thicker lines, winged eyeliner, Ombre, or smoky eyes can be created.
If you wear makeup on a regular basis and if you want your eyeliner to stand out more, then a winged eyeliner is suitable, if not lash line enhancement liner looks natural.
The treatment lasts between 2-3 years. The fading process is gradual for eyeliner tattoos and normally a touch-up is recommended every two years.
The procedure takes 45 minutes to one hour. The area is numbed before application. The process begins with organic dye being applied to the lids with a tattoo needle using an electric pen-like device and there's no downtime afterward.
Eyeliner tattoos cost around Rs 20,000- Rs.40,000 depending on the desired shape.
Post-procedure cream needs to be applied for 3-5 days. Avoid rubbing the eyes and wearing eye makeup until it heals. Avoid excessive sun exposure and exfoliants.