Microblading Eyebrows Treatment
It is a semi-permanent secret for faking fuller eyebrows that will look totally natural…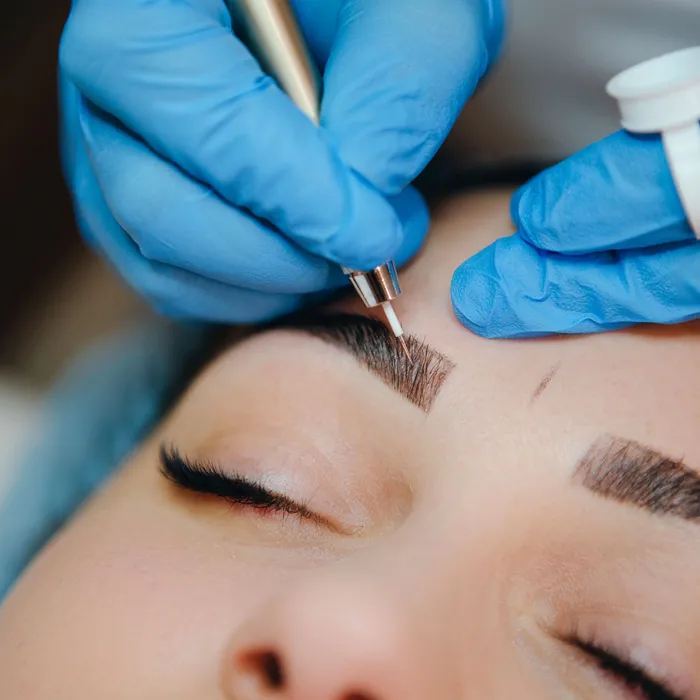 Eyebrows are an important aspect of facial aesthetics. Eyebrow restoration with microblading is now a part of cosmetic procedures. Currently, it is one of the most sorts after treatments in aesthetic procedures due to the awareness raised by social media.
Microblading is a semi-permanent secret for faking fuller eyebrows that looks totally natural. Microblading is a hassle-free better solution than spending time daily penciling your eyebrows.
Microblading is a type of eyebrow architecture. With the fine blade, we impart featherweight strokes with a medical-grade pigment on the epidermis layer of the skin. The resultant crisp, discrete strokes create realistic and natural hair strokes simulating the eyebrow.
For the first 7-10 days during the healing process brows will be up to 40% darker in shade.
Microblading has now found its applications also in dermatological conditions such as Alopecia Totalis, Hypothyroidism, Chemotherapy-induced madarosis, etc.