MNRF Treatment in Hyderabad, INDIA
It uses tiny needles to deliver radiofrequency energy into the deeper layers of the skin…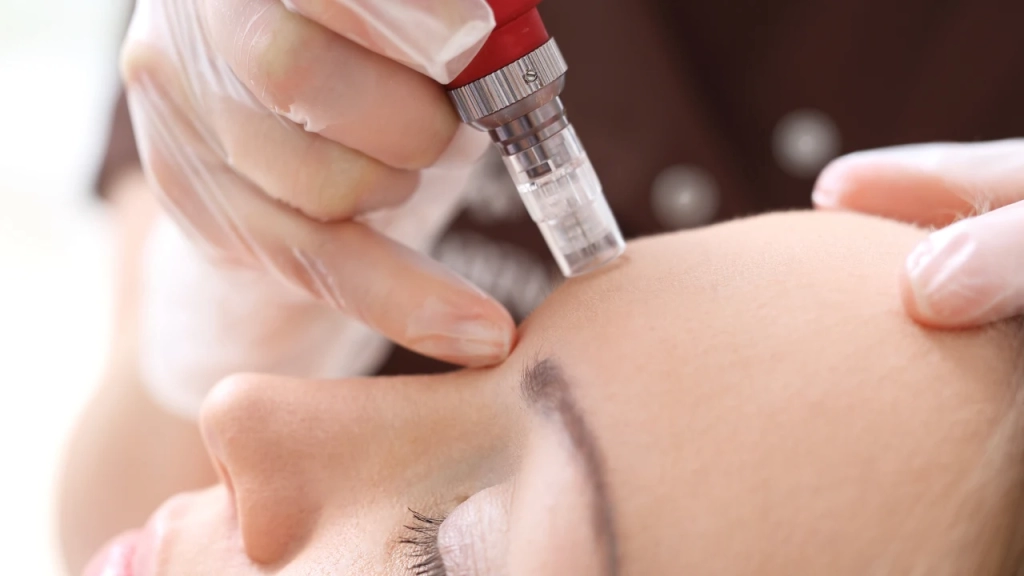 MNRF Treatment in Hyderabad
MNRF is a simple, safe and most effective minimally invasive technique for treating Acne, Acne scars, and other skin-related issues.
It uses tiny needles to deliver radiofrequency energy into the deeper layers of the skin through Microneedling Technology, which causes a heating action that immediately tightens skin tissues and structures. Over time, new collagen is produced to further tighten the skin resulting in healthier, smoother skin and a more youthful appearance.
MNRF is used in treating acne scars, surgical scars, wrinkles and fine lines, skin hyperpigmentation, sagging skin, stretch marks, skin rejuvenation, skin tightening, open pores etc.

MNRF Treatment in Hyderabad – FMS Skin & Hair Clinic MNRF Treatment Procedure
After examination,  the procedure is carried out under topical anesthesia.
The micro needling device makes tiny wounds in the skin and radiofrequency energy is released through the tip of needles into the dermis which induces dermal coagulation. This results in deep tissue warming that will stimulate the production of collagen and elastin which are required for the skin to look healthier and firmer. MNRF can be repeated once in 3 to 4 weeks and usually, 4 to 5 sessions are required.
WHAT ARE THE SIDE EFFECTS OF MNRF?
Like all cosmetic procedures, MNRF isn't without risk. The most common side effect is bleeding, bruising, erythema, crusting, pain, infections, needle track marks within first few days after the procedure.