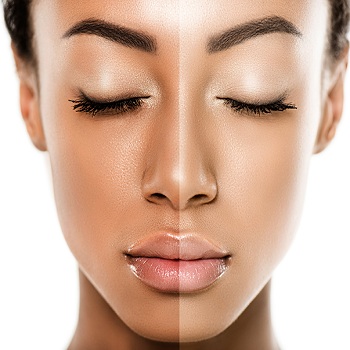 SKIN LIGHTENING TREATMENT
IN HYDERABAD, INDIA
Also called as skin bleaching.
Dark and dull looking skin occurs due to accumulation of melanin in skin. Skin Lightening Treatment helps in treating dark skin, melasma, uneven skin tone, dark spots, sun damage skin, post inflammatory conditions, etc which is caused by external factors and internal factors. Skin lightening treatment helps in making skin look brighter and regaining lost glow. Dermatologist examines your skin and advice procedures like lasers, peels, glutathione etc, based on skin type and skin tone. It is done on face, lips, neck, underarms, hands, thighs etc.
Skin Lightening is done by:
Peels
: also called as chemexfoliation. It is application of chemical agent to the skin, which causes controlled destruction of a part of epidermis. Following there is regeneration of new epidermis with improvement of texture and surface abnormalities. Most commonly AHA agents like lactic acid, mandelic acid etc or combination of these are used. Depending on the strength and concentration, it might require few to multiple sessions.
Lasers
: Q-switched lasers helps in photo rejuvenation and helps in treatment of pigmented lesions, skin rejuvenation, large pores, skin peeling etc. Some of the best Q-switched lasers we use at FMS are MAQx from fotona and Tribeam.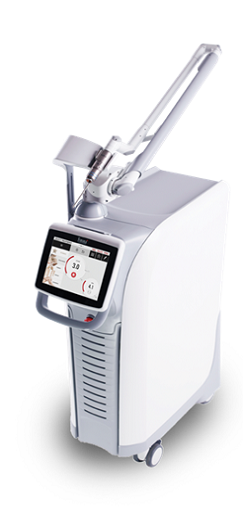 StarWalker® MaQX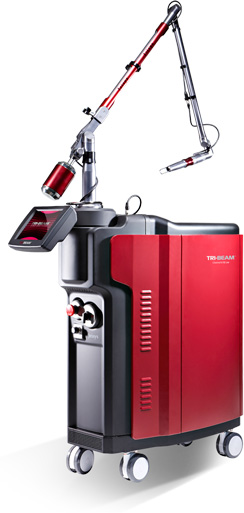 TRI-BEAM Premium™
ADD ON PROCEDURES FOR SKIN LIGHTENING TREATMENT:
Injectables
:very popularly known as "SKIN LIGHTENING" agent.
Medi-Facials
like
HydraFacial
and Dermaclear are used for cleaning, exfoliation and hydration of the skin. These give instant, glowing and rejuvenated skin.