Intralesional Radiofrequency Treatment
Is a simple and safe office procedure. In this therapy…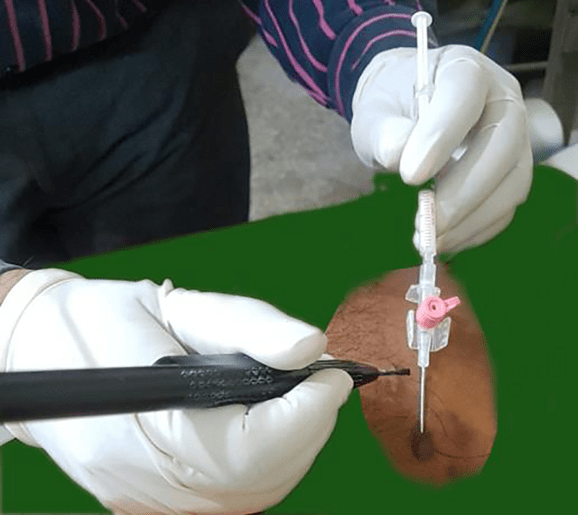 Intralesional Radiofrequency Treatment For Treating Keloids and Scars at FMS Skin Clinic
Intralesional RadioFrequency therapy is a simple and safe office procedure. In this therapy, one targets the deeper dermis, thus minimizing the scarring of the epidermal tissue, and injects a higher concentration of a drug directly into skin lesions without significant systemic absorption. 
The advantages of intralesional therapy are its faster and longer duration of action, penetration deeper than topical therapy, and can be combined with other modalities of treatment for combined action.
At FMS Skin & Hair Clinic In Hyderabad, one has the benefit of the availability of Intralesional Therapy from the hands of qualified and well-trained Dermatologists.