Hair thinning and hair loss has now grown into a common concern resulting in premature baldness and loss of self-confidence. Poorer blood circulation in the scalp region, genetics, stress, illness, medications, infection, and lower nutritional values are some of the reasons behind hair loss. With proper hair regrowth treatment, you get to keep these issues at the cove.
Topical minoxidil and finasteride are the only FDA-approved medications to treat pattern baldness.
Topical minoxidil
Topical Minoxidil is a topical medication available as a solution, foam, gel, etc., applied directly to the concerned area over the scalp where hair regrowth is desired. It increases blood flow to the hair follicles and promotes hair growth by both increasing the thickness and density of hair. This drug stimulates hair regrowth and prolongs the growth phase of hair follicles.
Oral finasteride
Finasteride is an oral medication that interferes with the production of more potent testosterone that is linked to baldness. Hence decreasing hair loss and increasing hair regrowth.
PRP Treatment for Hair Loss
Platelet-Rich Plasma (PRP) is a concentrated blood plasma that contains an increased number of platelets, approximately 3 to 5 times that is found in normal circulating blood. PRP Treatment for hair is an advanced therapeutic procedure that stimulates hair growth by the release of growth factors contained in platelets like platelet-derived growth factor (PDGF), vascular endothelial growth factor (VEGF), transforming growth factor (TGF) and other bioactive proteins that aid in wound healing and possibly hair regrowth.
Laser Hair Treatment
Laser treatment is also called red light therapy, cold laser, soft laser, Low-Level Laser Therapy (LLLT). It is a safe form of light treatment used to treat hair loss common in men and women. It prolongs the growth phase of the hair cycle and it also inhibits the early transition to the regression phase. Additionally, it helps in the production of terminal hair from follicles that have been producing miniaturized hairs.
Mesotherapy
Lack of vitamins and minerals in the body, age, heredity, stress, lack of sleep, hormonal imbalances, and illness are some of the many causes of hair loss.
Mesotherapy is a hair treatment that supplies vital nutrients directly to the root of the hair by microinjections that are relatively painless. These vital nutrients are FDA approved and comprise natural plant extracts and vitamins that stimulate hair regrowth.
Stem Cell therapy:
Stem cell therapy is an innovative hair loss treatment for hair regrowth. It decreases hair loss and helps new hair growth within 3 to 4 months of therapy. It is a safe and effective procedure for both men and women.
While aging, the follicles tend to shrink and stop responding to the chemical signals given to them. Thus, hindering the process of hair regrowth. Stem cell therapy sends off chemical signals to the shrunken follicles, in turn, helps in regenerating and growing healthy hair.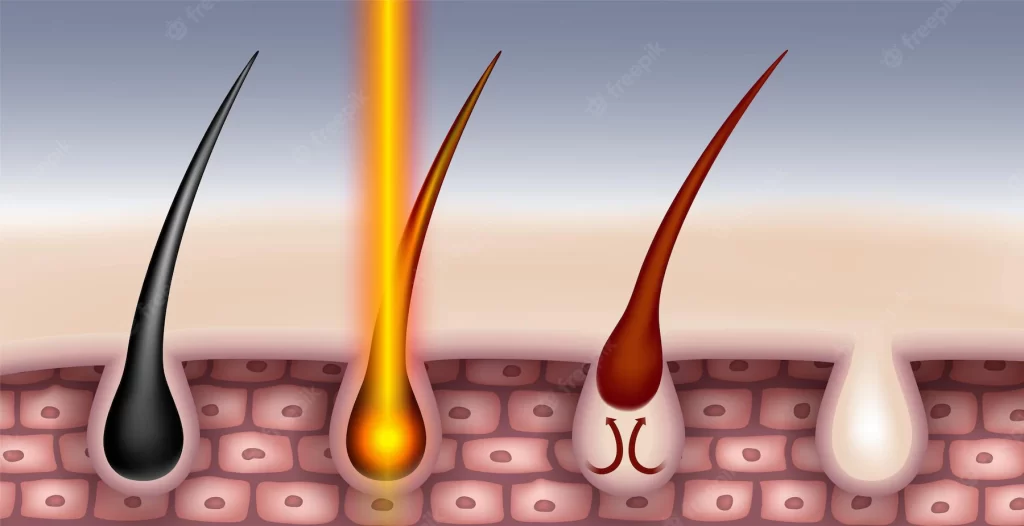 Hair Transplant Procedure
There are times when new hair growth refuses to grow due to permanent damage to follicles and the scalp. These are the situations when Hair Transplant comes into the picture.
With advancements in technology, hair transplant surgery has made hair restoration possible. There are different hair transplant surgeries being offered.
Follicular Unit of Hair Transplantation: (FUT Hair Transplant)
FUT stands for Follicular Unit Hair Transplantation. Follicular units are hair groupings as they occur naturally on the scalp and typically contain 1, 2, 3, or 4 hairs. It is also called the strip method, where the operating surgeon cuts a strip of tissue with hair follicles from the donor area of the scalp, later they are separated into thousands of follicular units by a process called slivering. These units are then transplanted into the bald areas after creating the holes. The donor area is sutured in 2 layers.
Follicular Unit Extraction: (FUE Hair Transplant)
The other method is the FUE (Follicular Unit Extraction) method of hair transplantation. FUE Hair Transplantation involves taking the individual Follicular Unit grafts from the back of the head one by one. Once removed from the donor area, the follicular unit is then transplanted over the bald area after making slits.
For the best hair regrowth treatments, Consult FMS Skin & Hair Clinic. Top Best Hair Clinic in Hyderabad for Advanced Skin and Hair Care Treatments.
For Appointment Booking. Please call us or WhatsApp at 8885060760 Or Email Us at [email protected]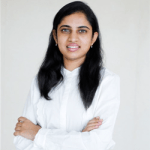 Author: Dr. Archana SA