Male pattern baldness is the most frequent type of hair loss seen in men. Also known as Alopecia, Baldness, Hair loss, or Androgenetic alopecia.
Causes Of Male Pattern Baldness
Reasons for Male pattern baldness include genetics and male sex hormones. Usually, people experiencing this kind of hair loss notice hairline recession over the front and sides of the scalp and hair thinning on the crown.
Hair strands start becoming thinner and shorter, eventually, the follicle does not grow new hair. But the follicles remain alive for some time, which suggests that it is still possible to grow new hair.
Male Pattern Baldness Symptoms
The typical pattern of male baldness begins with thinning of hairs, presenting as finer and short hairs with receding hairline forming an M shape. Also, hair thins over the crown of the scalp forming a circular area, which eventually expands in size. Over time, the density of the hairs reduces forming a U-shaped band-like hair around the sides and back of the scalp. Time taken for a person to go bald defers from person to person depending on the genetic makeup.
Diagnostic Tests
Typical male pattern baldness is usually diagnosed based on the appearance and pattern of hair loss.
Sometimes hair loss due to other conditions like diffuse alopecia aerates, chronic telogen effluvium etc., may need to be differentiated which requires Trichoscopy, blood investigation, and scalp biopsy.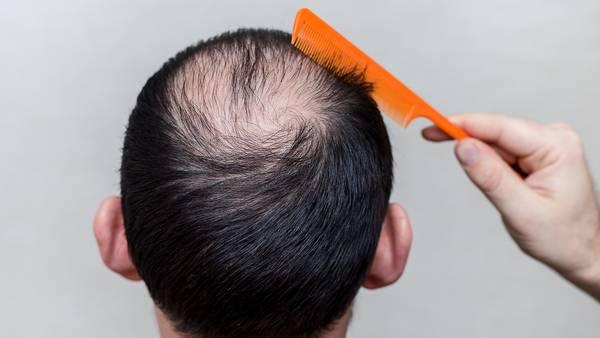 Treatment Options For Male Pattern Baldness
Treatment for male pattern baldness includes a medical line with solutions, serum, oral tablets, Low-Level Laser Therapy, PRP/GFC/PRF, etc., a Surgical line with hair transplantation, scalp reduction surgeries, etc., and medicines that are used to treat male pattern baldness include:
Minoxidil: Minoxidil is a solution that is applied directly to the scalp which increases blood supply to the scalp and stimulates the hair follicles. It slows hair loss and some may grow new hair.
Finasteride: Finasteride is a pill that interferes with the production of more potent testosterone that is linked to baldness.
Dutasteride: Dutasteride is similar to finasteride but may be more effective.
Other Treatment Procedures include:
PRP Therapy: Platelet-Rich Plasma (PRP) prepared from one own blood, injected into the scalp to stimulate hair growth. This involves drawing your blood, centrifugation, and injecting the areas of hair loss. This treatment requires sessions.
Hair Transplantation: Hair transplantation is the surgical intervention to transplant hairs into bald areas by removing hair follicles from areas where the hair is continuing to grow i.e., the donor area, and placing them in areas that are balding. This is done under local anesthesia.
Other modalities include the use of laser or light caps or helmets to stimulate hair follicles, threads etc.,
For best hair loss treatment. Consult FMS Skin & Hair Clinic. Top Best Hair Clinic in Hyderabad for Advanced Skin & Hair Care Treatments.
For Appointment Booking. Please call us or WhatsApp at 8885060760 Or Email Us at [email protected]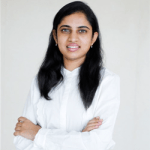 Author: Dr. Archana SA