These days everybody is fond of having smooth, bright and youthful-looking skin. one can get the desired skin with Hydrafacial with no side effects since It is suitable for all skin tones and types. It's the most common cosmetic skin treatment procedure performed every 15 sec around the globe. Hydrafacial treatment provides instant results for all skin types with no downtime. Unlike other traditional facials, Hydrafacial provides great results with a pleasant and comfortable experience.
What is Hydrafacial Treatment?
The Hydrafacial treatment is a non-invasive treatment that provides instant results for all skin types with no downtime. It is a 30min treatment procedure that removes dead skin cells and extracts impurities while simultaneously delivering the skin with cleansing, hydrating and moisturizing serums.  The treatment is soothing, refreshing, and instantly effective.
Why is Hydrafacial is so popular?
Hydrafacial is perfect for all age group of people with different skin types and tones. The results of the treatment are consistent with no downtime at all. It's a procedure done under the supervision of the dermatologist so the treatment is tailor-made for each individual. The advantage of Hydrafacial is it contains booster serums which help to improve skin complexion and hydration.
What are the steps involved in the treatment?
Cleanse and Exfoliate: The first part of the process is to cleanse and exfoliate the skin. The exfoliating, vacuum-like tip containing revitalizing serum (customized to all skin types) is passed all over the skin on the face Exfoliation helps to shed dead cells from the skin and helps to brighten up the complexion.
Acid peel: It is a combination of both glycolic and salicylic solution. This nutrient-rich solution helps to penetrate deep inside your pores and decrease the pore size and brighten the skin.
Extraction: It's a suction treatment done by using a vortex – extraction nozzle gently removes the whiteheads, blackheads, and oil-trapped pores. This step helps to remove tiny and tight pores,
Serum – Infusion: The vortex fusion helps to penetrate collagen and antioxidant serum into the skin that promotes hydration and elasticity. This step helps to diminish the appearance of wrinkles, fine lines, uneven skin tones, sun damage, hyperpigmentation and oiliness.
How many treatments are needed to see results? And how long do the results last?
One treatment per month is recommended for improving the appearance of fine lines, wrinkles, brown spots, oily and congested pores.
What are Pre-Post-Instructions to be followed?
Pre-Treatment Precautions To be Taken:
Stop using topical retinol products, salicylic acid, and benzoyl peroxide 48hrs before the treatment
Don't use any exfoliating treatments for 48hrs, like glycolic acids or enzymes, on the area to be treated.
Do not wax or use depilatories for atleast 48 hours before the treatment.
Avoid any excessive sun exposure and do not use any tanning beds for the last 72 hours before treatment.
Do not shave your face on the same day of the procedure.
Do not take Botox, Fillers, and threads for two weeks prior to the procedure
Avoid medium-depth peels for 10 days before the procedure
Post–Treatment instructions
 Avoid sun exposure and tan beds for 72 hours after the treatment 
The morning after the treatment wash your face with a mild cleanser 
Continue using Hylauronic boosting serum twice daily every day 
Apply board spectrum sunscreen SPF 30 or 50, 30 min before going out to the sun. 
Don't use exfoliating agents and retinol atleast 48 hours after the procedure.
Don't wax or use deepilators for 48 hrs.
Avoid medium and deep depth peels for two weeks.
Don't use glycolic, salicyclic acid, and benzoyl peroxide atleast 48 hours after treatment.
Apply makeup day after the treatment.
Consult FMS Skin & Hair Clinics. Best Cosmetic Skin Clinic in Hyderabad For Advanced Skin Treatments. To Book Appointment. Please call us or WhatsApp at 8885060760 Or Email Us at [email protected]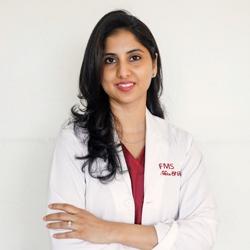 Author: DR. Harika