As we age our skin shows signs of aging like wrinkles, depressed cheekbones, loss of glow and a tired-looking face. everyone wants a picture-perfect face in recent times to post their pictures on social media. The blue light from the screen, unhealthy eating habits, and ineffective lifestyle are making our skin and health suffer. Therefore, it becomes essential for each one of us to start an anti-aging regimen in the early 20's. It is also important to start anti-aging treatments once show signs of aging.
Here are few Anti-Aging Treatments:
Chemical peels:
It is an innovative skin procedure that employs chemical resurfacing by shedding of dead cells from the top layer of the skin making the skin grow back with healthier-looking skin.
The chemical peels treatment are usually in gel or liquid formulations.
These peels are applied over the face and other body parts such as the neck and hands.
Depending upon the skin damage different depths of the peel is used.
Non-Ablative Resurfacing :
It is the method where laser resurfaces the epidermis to improve pigments like age spots, fine lines, and sun-damaged skin.
The procedure does not have any pain/ downtime.
It boosts collagen for the formation of new cells it should be performed several times to get desired results.
It reduces swelling by improving lymphatic drainage.
It helps to improve the complexion.
To achieve desired results multiple sessions are required.
Ablative resurfacing / fractional laser resurfacing.
It is considered the best laser for anti-aging, it helps in the reduction of wrinkles, pores, scars, and pigmentation on various parts of the body.
It is a non-invasive procedure that utilizes a handheld device to produce a laser ray that splits into thousands of microscopic treatment zones that target a particular portion of the skin at a time and helps to create deep and narrow rows and columns of tissue coagulation. Thus, stimulating new collagen formation.
Sometimes patients might experience redness and mild pain during the process of the procedure.
Microneedling
Microneedling is also called as skin needling, collagen induction therapy and percutaneous induction therapy.
It is used to treat and improve conditions like acne scarring, fine lines, and wrinkles, loose skin, pore size, acne scars, brown spots, stretch marks, skin texture, and pigment issues.
It is a procedure that uses needles to puncture the skin and create a controlled skin injury which helps in collagen formation.
There is minimal downtime.
Botox Treatment
Botox cosmetic injectable is a wrinkle relaxer that improves wrinkles by relaxing the muscles.
It's a neurotoxin that uses botulinum toxin type A, specifically Onabotulinumtoxin A, to temporarily paralyze muscle. This reduces the appearance of facial wrinkles.
It works by temporarily blocking nerve signals and muscle contractions.
It is a minimally invasive procedure that doesn't involve incisions or general anesthesia.
It helps to address signs of aging like smooth fine lines and wrinkles over the eyebrows, forehead, nose, eye (crow's feet) lips, chin, jawline, and neck.
The discomfort with the treatment is very mild. The results last for 3 months to 6 months.
Dermal fillers
Dermal fillers are also known as injectable implants, soft tissue fillers or wrinkle fillers these are medical device implants approved by the FDA for use in helping to create a smoother and /or fuller appearance in the places where there is loss of fat.
FDA-approved dermal fillers for use in adults above the age of 22 years or older.
The different types of fillers are hyaluronic acid, calcium hydroxylapatite, polyalkylimide, polylactic acid, and polymethyl-methacrylate microspheres.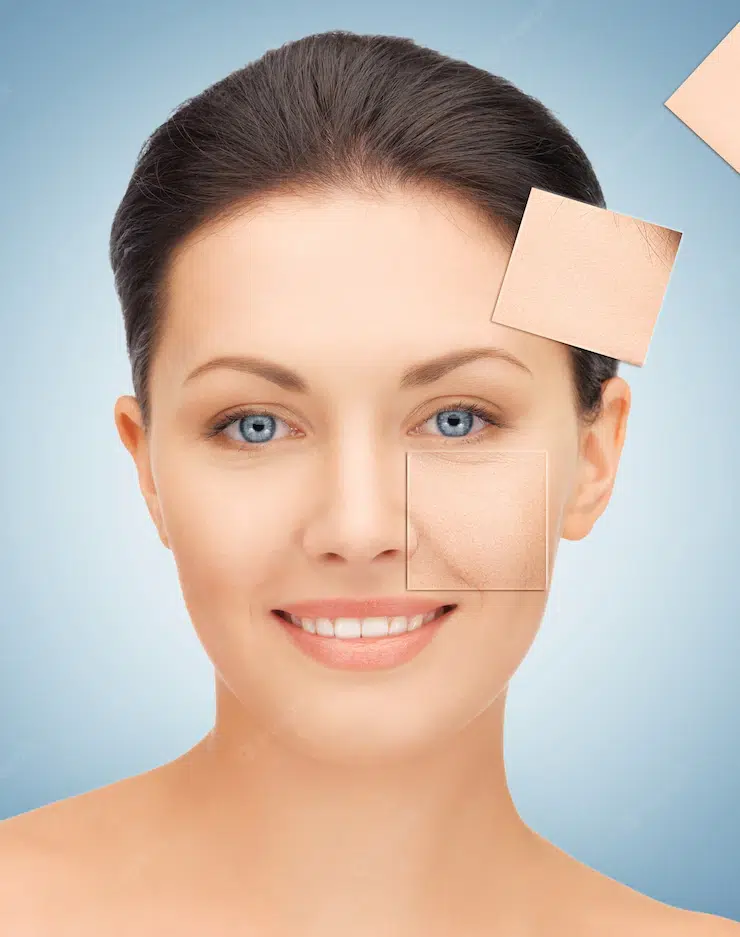 The uses of dermal fillers are:
Add volume to the sagging skin.
Making the facial features more symmetrical.
Plump up lips and cheeks.
It helps to smooth wrinkles and creases over the face.
Common side effects include swelling, pain, redness, bruising, tenderness, itchy skin, and rash.
7. Radiofrequency for Skin Tightening
RF treatment is a non-invasive procedure used for skin tightening.
The goal of the procedure is to induce thermal damage to stimulate nucleogenesis in deep layers of the skin and subcutaneous tissue.
Multiple sessions are done, and the time taken for each is approximate.
Over a period, it helps to make the skin firmer.
It can be performed on different parts of the body.
These are standard aesthetic procedures that have been used to reverse the aging process. it can be used on both men and women. At FMS Skin & Hair Clinic. Our team of best dermatologists will analyze the skin condition based on the damage, lifestyle and health condition, and the treatment is suggested.
For the best anti aging skin treatment. Consult FMS Skin & Hair Clinic. Top Best Skin Clinic in Hyderabad for Advanced Skin Care Treatments.
For Appointment Booking. Please call us or WhatsApp at 8885060760 Or Email Us at [email protected]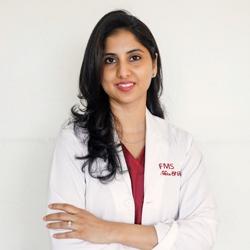 Author: Dr. Harika